Description
Samsung WD6500T WD10T654DBN Free Standing Washer Dryer in Graphite
Samsung WD10T654DBN Washer Dryer Key Features
10.5kg drum capacity – great for large households
Add extra items during the cycle with the Add Wash door
Bubble Soak loosens tough stains for thorough cleaning
Quieter, longer lasting motor
Dimensions (cm) – H85 x W60 x D60
Product Overview of the Samsung WD10T654DBN Washer Dryer
This white washer dryer from Samsung is just what you need to make laundry days simple. With a 10.5kg drum capacity, it's ideal for large or busy households. It won't be too late when you find a stray sock on the floor after a wash has started either, because the i ovative Add WashTM door lets you chuck in extra items mid-cycle. And if your clothes have gotten a bit muddy after a long walk outside, the Bubble Soak feature is on hand to loosen those stubborn stains. This model is great for open plan living too, as it has an efficient digital inverter motor that's quieter than standard motors.
Get the most out of this product with the SmartThings app. By downloading it on your phone, tablet or smart watch, you'll be able to control your appliance from anywhere and co ect it to other smart tech in your home.
Peaceful laundry and peace of mind
Digital Inverter Technology
Happy laundry days. Here's a quiet washer dryer that's built to last, the samsung WD10T654DBH  Washer Dryer has all the power you need, cuts down noise, and still uses less energy than a typical washer dryer – so it's kinder on your wallet too. It's all thanks to our Digital Inverter Technology ramping up the performance, not the noise. And the added bonus? The components and engineering are backed by a 10 year warranty, giving you peace of mind for years to come.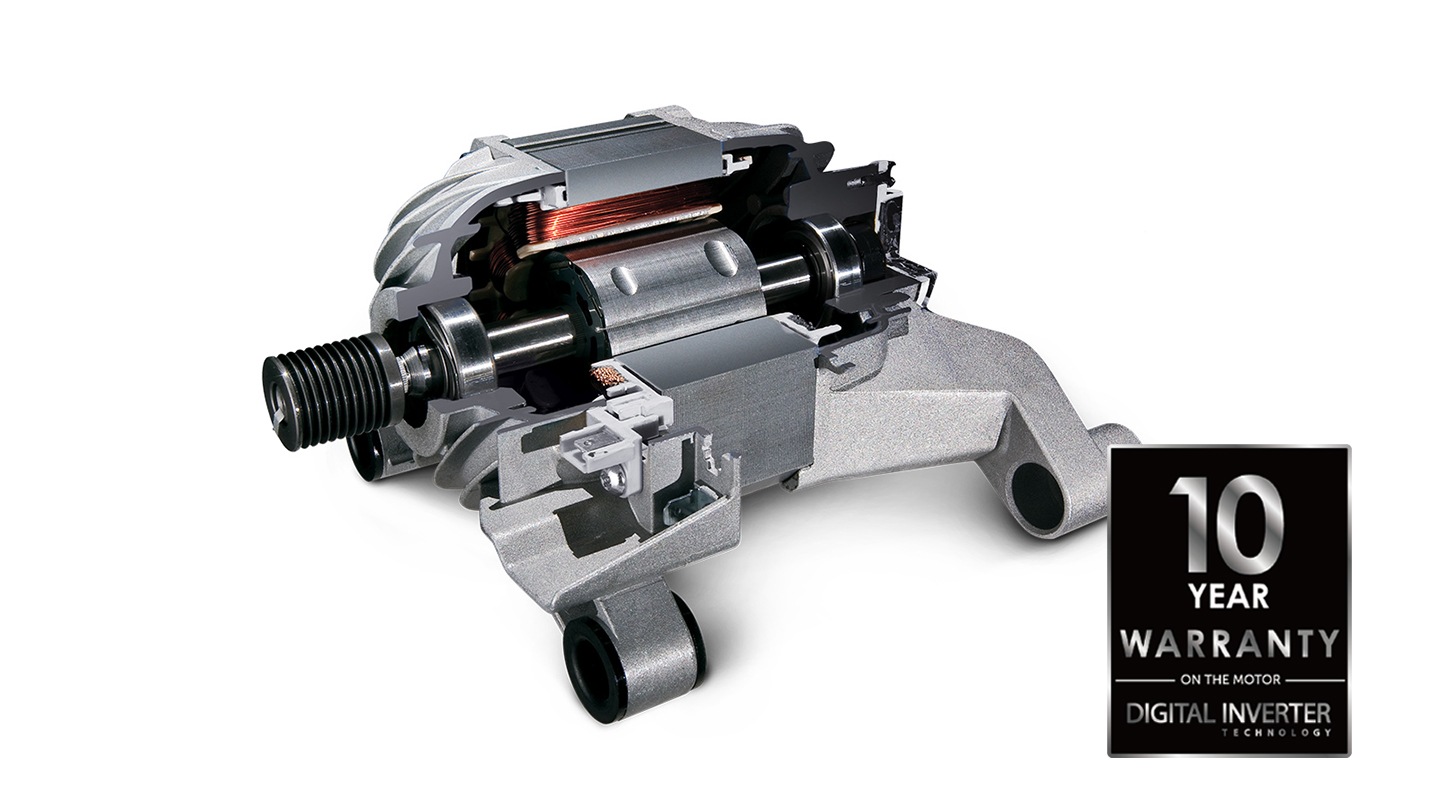 Clean machine, spotless clothes
Drum Clean +
Looking for the cleanest clothes? It all starts with a sparkling washer dryer. Drum Clean+ keeps the inside of your washer hygienically clean with a combination of soaking, pulsating and high-speed spi ing that removes 99.9% of odour-causing bacteria* from the drum and helps get rid of dirt from the door rubber seal, without using any detergents. And it even reminds you after 40 washes to run a cleaning cycle. The best news? Good maintenance will save you some money in the long run, another perk of the Samsung WD10T654DBN Washer Dryer
* Eliminates 99.9% of bacteria from the inside of the washing machine and removes dirt from the rubber gasket. Based on testing by Intertek of the Drum Clean+ cycle.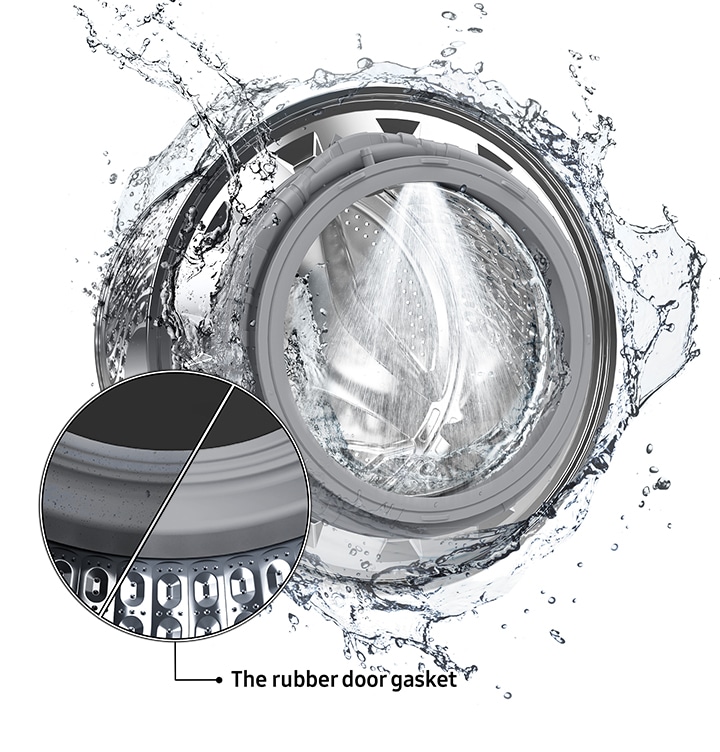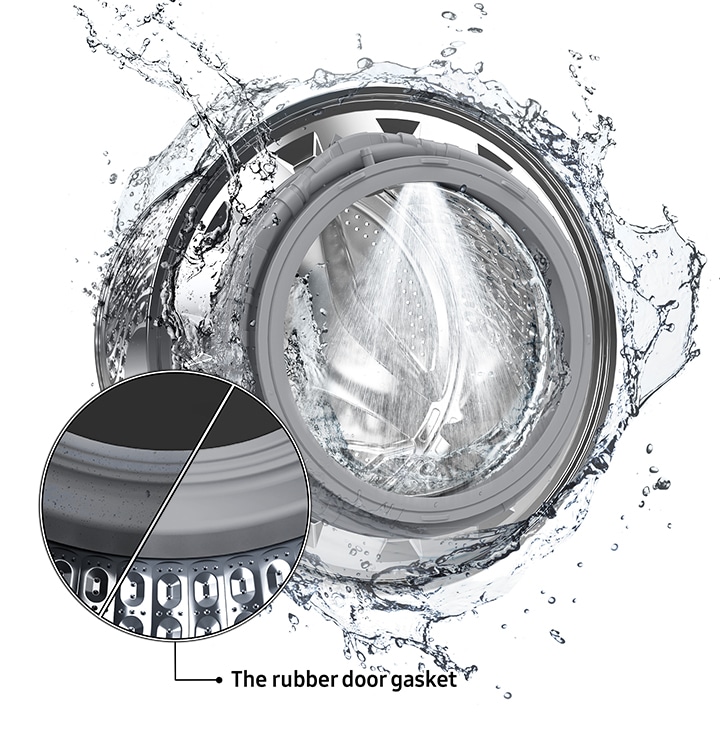 Clean drawer, cleaner clothes
Stay Clean Drawer
Keep your detergent flowing freely through your washer dryer and get cleaner clothes with the Stay Clean Drawer. Targeted jets of water rinse away build-up in the drawer so you don't have to. And because it keeps your washer dryer in great shape, your clothes get thoroughly and hygienically cleaned every time.
Stain solver
Bubble Soak
Meal time mess or grass stains? Whether it's cotton, synthetics or baby clothes, add a 30-minute bubble soak to your wash. Then let our unique ecobubble™ technology go deep into the fabrics to loosen stubborn stains. You'll love how brilliant it gets your whites.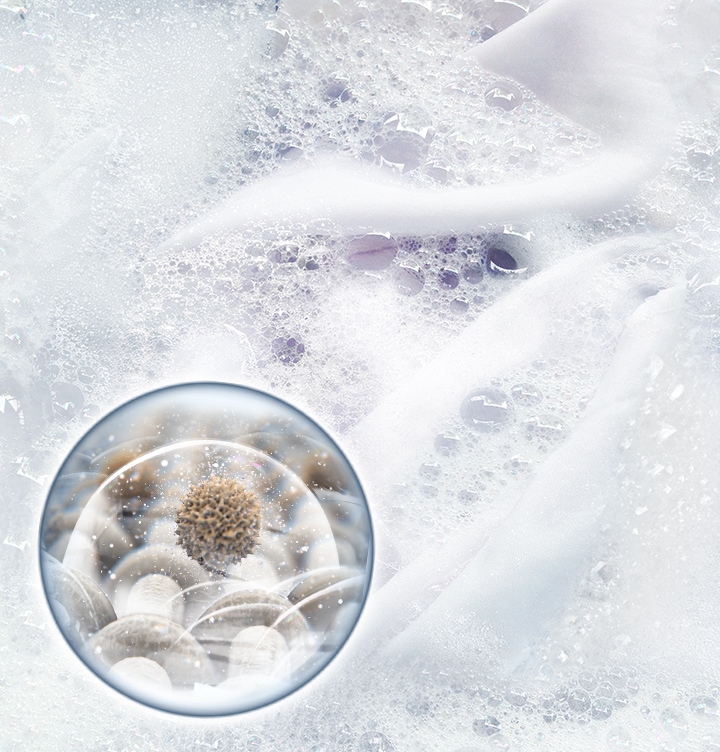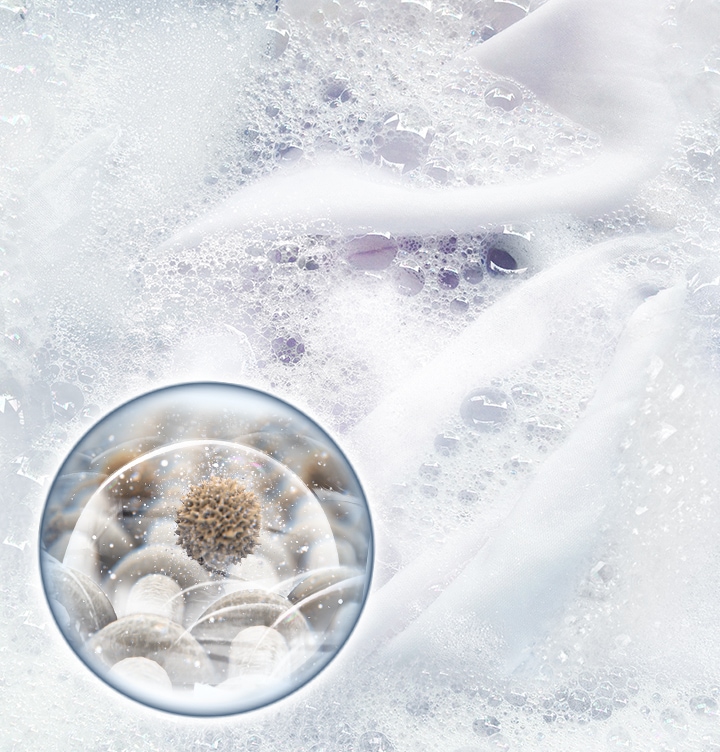 Specifications of the Samsung WD10T654DBN Washer Dryer
Bubble technology

Bubble technology

Physical specification

600 x 850 x 600 mm
Full specifications
Washing Capacity
Washing Capacity (kg)

10.5 kg
Drying Capacity
Drying Capacity (kg)

6.0 kg
Design
Body colour

Inox

Door

Tint Door + Black Deco

Panel Display

AI Control
Performance
Energy Efficiency Class

E

Energy Efficiency Class (Wash only)

A

Energy Consumption (100 cycles)

377 kWh

Energy Consumption (100 cycles, wash only)

52 kWh

Water Consumption (cycle)

90 L

Water Consumption (cycle, wash only)

53 L

Duration of the Wash and Dry (H:MM)

7:44

Duration of the Eco 40-60 (H:MM)

4:00

Spin Efficiency

B

Noise Emission Class

A

Noise Level (Spin)

72 dB
Feature
AI Control

Yes

QuickDrive

No

AddWash

Yes

Air Wash

Yes

Spin Speed

1400 rpm

Bubble Soak

Yes

Bubble technology

Yes

Motor

DIT

Auto Dispenser

No

Language Setting

Yes

Smart Things

Yes

Aqua Hose

No

Leakage Sensor

No

Child Lock

Yes

Delay End

Yes

Drum Clean

No

Drum Clean+

Yes

Drum type

Swirl+

Dry Level

No

Intensive

Yes

My Cycle

Yes

Pre Wash

Yes

Rinse+

No

StayClean Drawer

Yes

Steam

Yes

Super Speed

Yes

Time Dry

Yes
Cycle
Eco 40-60

Yes

Wash and Dry

Yes

AI Wash

No

Active Wear

Yes

Air Wash

Yes

Bedding

Yes

Cloudy Day

Yes

Cotton

Yes

Colours

Yes

Delicates

Yes

Drain/Spin

Yes

Drum Clean

No

Drum Clean+

Yes

Intense Cold

Yes

Mixed Load

No

Outdoor

Yes

Rinse + Spin

Yes

Shirts

Yes

Silent Wash

Yes

Super Speed

Yes

Synthetics

Yes

Towels

Yes

Wool

Yes

Wool/Delicates

No

Cotton Dry

Yes

Synthetics Dry

Yes

15′ Quick Wash

Yes

Hygiene Steam

Yes

Speed Wash+Dry

Yes
Physical specification
Net Dimension (WxHxD)

600 x 850 x 600 mm

Net Weight

80 kg

Gross Dimension (WxHxD)

666 x 890 x 697 mm

Gross Weight

82 kg

Full Depth Including Protruding Part

690 mm
App Co ectivity
SmartThings App SupportYes

Find amazing Deals on the Samsung WD10T654DBN Washer Dryer and more at appliance-deals.com